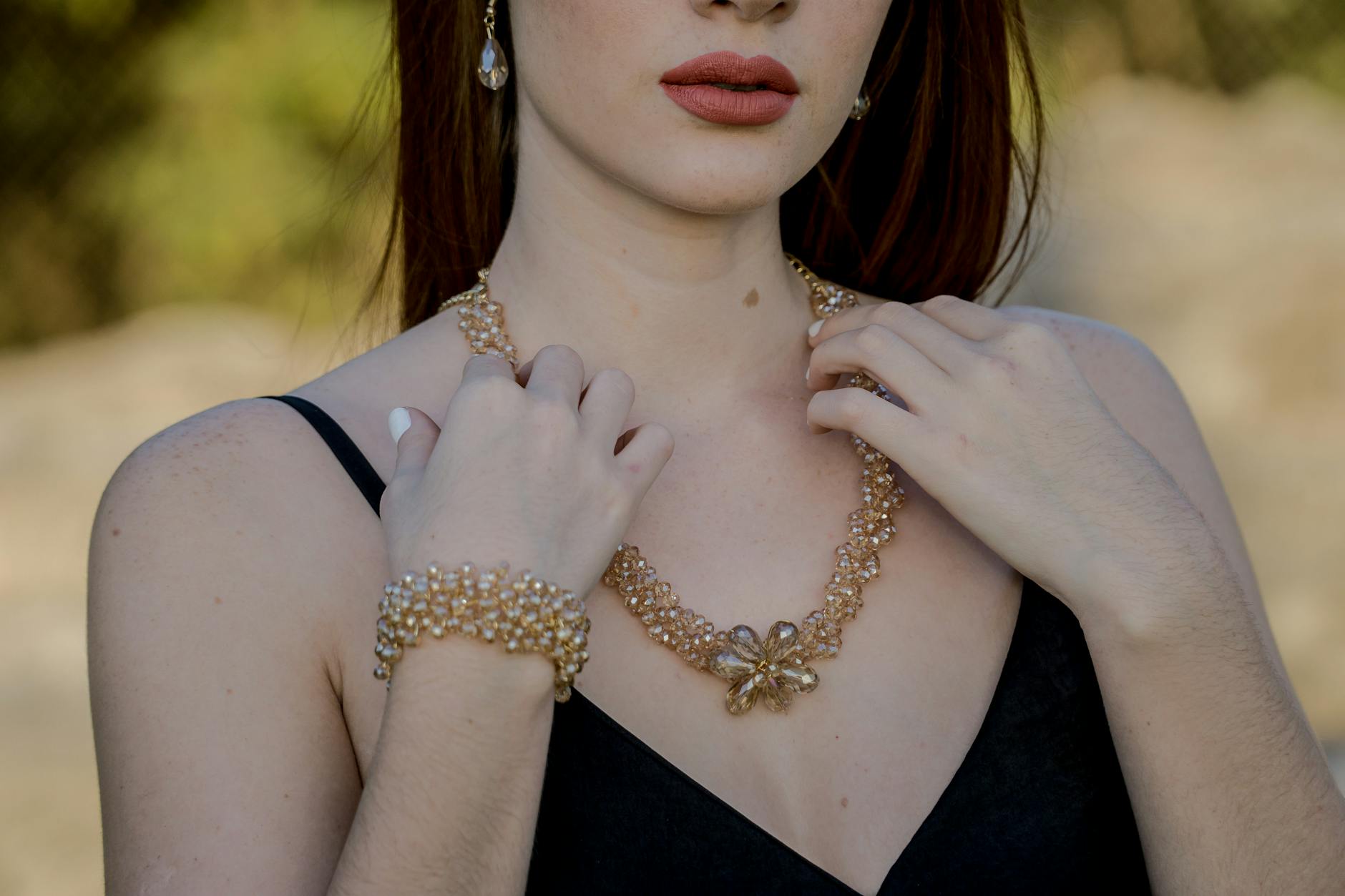 4 Types Of Jewellery Pieces That You Can Adorn On Your Wedding Day!
A wedding day is surely very special for everyone, especially for a bride. She has dreamt about this day all her life, the designer lehenga and jewellery are one of the most common talks between girls when someone talks about the wedding attire of the bride. So, as the bride's overall get up matters so much, here to help all the would-be-brides, we have listed 4 types of jewellery pieces that a bride can adorn on her wedding day. Here have a look at the article!
Types Of Jewellery Pieces To Adorn On Wedding Day
Kundan Jewellery
Kundan is basically a jewellery piece that is made of glass stones and looks totally royal.It is generally set in gold or silver to make it look like Polki, otherwise, its own beauty is worth spending the money on. The detailing of the Kundan stones studded in meenakari design can be one of the best choices to make by a bride-to-be.
A diamond Set
Diamonds need no explanations, as they are considered a girls best friend, so they are one of the most ideal jewellery pieces to adorn on the wedding day. Though there are various types of diamonds, so you need to keep a few diamond buying tips in mind before finalizing a diamond set for your wedding day. Given below is the required information on diamonds.
The Four Cs of Diamond, Budget and Certification
❏ The four C's- While buying a diamond you need to take care of 4 C's that are: Cut,Colour, Clarity, and Carat.
Cuts – Cuts influence the way a diamond set looks. Though, some cuts are expensive as per the amount of work, whereas some cuts are inexpensive because one does not need to do a lot of work on the diamonds.
Colour- Diamonds are available in various colours, it depends on your choice, as what colour would you like to wear on your wedding day.
Diamond clarity- While doing the cutting work on diamonds, it generally leaves marks.
And finding a diamond without those microscopic cuts is rare, thus the higher the clarity, the expensive the diamond.
Carat- The weight of the diamond is measured by Carat. Thus, the larger the diamond, the bigger the carat would be.
❏ Budget
Make sure to consider your budget before investing into a diamond set because it will
surely cost you a lot.
Always insist on conflict-free diamonds and ask the seller to show a proper certificate for the stone's origin during purchase. As each and every registered diamond stone seller in India is verified with an ISI certification. So, make sure to take warranty and purchase certificate from the seller.
Polki Set
Polki sets are the uncut diamonds that looks pretty similar to Kundan. But Polki set is actually made of natural diamonds that are not polished artificially. So, if you want to keep it real and unique, go for a Polki set.
Choker Style Pearl Necklace
Pearls look really stylish on the wedding day as it gives a modern touch to the traditional outfit. The dark colours paired with white pearls look really gorgeous and you can adorn a pearl set on any occasion of your wedding.
So, these were the 4 types of jewellery pieces that you can adorn on your wedding day.