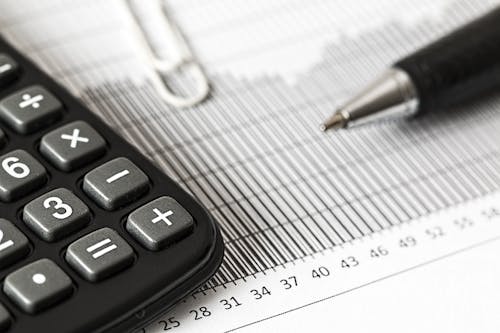 There are many misconceptions that float around regarding the question of who has to pay income tax in India. Here is what you need to know about this. 
Individuals and entities who fall into the tax-paying category 
The truth of the matter is that if you are a citizen of India below the age of 60 years who earns an income that exceeds Rs.2.5 lakh, then you have to file your tax returns and pay taxes. If you are above 60 years of age, the taxable income is Rs.3 lakh and above. 
Here is a list of some of the entities that have to pay income tax (providing they generate an income): 
Corporate firms

 

Local Authorities

 

Companies

 

Artificial Juridical Persons

 

Hindu Undivided Family (HUF)

 

Association of Persons (AOP)

 

Body of Individuals (BOI)

 
Each of these categories has different income tax slabs and income tax slab rates that may change when a new Union Budget is announced every year. This means it is important to keep an eye out on it to ensure that you are complaint with the tax laws of the country, no matter which category you belong to. 
Individuals and entities who do not fall into the tax-paying category 
Any individual who earns less than Rs.2.5 lakh per annum does not have to pay tax. There are also certain categories of income which are not taxable such as: 
Agricultural income

 
Hindu Undivided Family receipts: Money that is inherited as a member of a HUF is exempt from taxes.

 
Long-term capital gains: Tax does not have to be paid on gains from the sale of equity shares that have been held for more than a year.

 
Interest from savings account: The interest earned on a savings account is eligible for tax deduction if it does not exceed Rs.10,000. However, you can only claim this deduction if it is declared as 'income from other sources' in the income tax returns.

 
Awards and scholarships: There is no maximum limit on the scholarship amount that is exempt from tax.

 
Voluntary retirement: Any amount that is received under voluntary retirement, up to Rs.5 lakh, is exempt from income tax. However, the voluntary retirement scheme should fall under Rule 2BA of the Income Tax Rules and is only applicable to employees of a company or a local authority.

 
Income from gratuity: For government employees, the entire gratuity amount is tax exempt. For other employees who are covered under the Gratuity Act of 1972, the gratuity is exempt from tax if it is received on retirement, termination of employment, received upon becoming incapacitated before retirement, or if it is received by the children, spouse, or other dependents after the death of the employee.

 
Foreign services allowances: Indian residents who are serving outside the country don't have to pay tax on the perquisites and allowances they receive as part of their job.

 
Partnership firm shares: Partners in a partnership firm do not have to pay tax on the shares they have in the total income of the firm.

 
Income tax slab for FY 2019-20 
For individuals below 60 years of age, the following is the tax slab rate for different income slabs: 
Income

 

Tax Payable

 

Income up to Rs.2.5 lakh

 

Nil

 

Income between Rs.2.5 lakh to Rs.5 lakh

 

5%

 

Income between Rs.5 lakh to Rs.10 lakh

 

20%

 

Income that exceeds Rs.10 lakh

 

30%

 
Paying income tax is the responsibility of every law-abiding citizen of India. Understanding who must pay income tax and which income is exempt from tax will help you to be more compliant with the tax laws of the country.